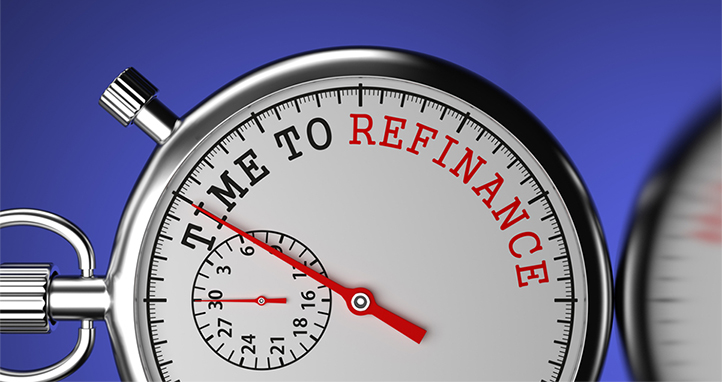 When You Should Refinance
Homeowners often compare rates with one another. It is as if there is a competition of who has the lowest rate on their mortgage. There are many more reasons to refinance your mortgage than just interest rate alone, and there are many factors that make refinancing feasible for you.
Consider the following items to determine when you should refinance:
When you Have Equity
In order to refinance your home you must have equity in the property. Most refinance loans have a maximum loan to value that is less than 100%. Find out an estimate of what your home is worth to know how much equity you have in your property. This is a great first step when considering when you should refinance.
When You Are Financially Prepared
In order to refinance your home you must have your finances in order. Before applying for a new home mortgage consider what your financial situation will look like to a prospective lender. You should have enough money in savings to meet reserves requirements or enough assets to pay for closing costs if you do not want to roll them into your loan. Additionally, you want to be sure that your credit history is stable and in good standing. These are items that lenders will analyze when you apply for your new mortgage.
When You Can Secure a Lower Rate
The primary reason people refinance their home is to lower their interest rate. Watch the market to see what current interest rates are. If rates are considerably lower that your current interest rate call your mortgage professional to discuss refinancing.
When You Will Recoup the Closing Costs
There are closing costs associated with refinancing your mortgage that can amount to a few thousand dollars. Calculate the break even point where you start saving money each month. Get an idea of how much the closing costs and your monthly savings will be. Be sure that you will be in the house long enough to reap the benefits of your lower interest rate.
When You Need to Change Loan Types
Another reason for refinancing your home is to change the type of loan you currently have. If you have an adjustable rate mortgage or a balloon mortgage you may benefit from refinancing to a low fixed rate mortgage. Conversely, if you will only be in your home for the next 5 years, you can reap the savings of a 7/1 or 10/1 adjustable rate mortgage.

Think about the factors above while deciding when you should refinance your mortgage. Refinancing your home is not the simplest process and it does have closing costs associated with it. Be sure that you are ready to go through the refinance process and that you will be in the home long enough to enjoy its financial benefits.