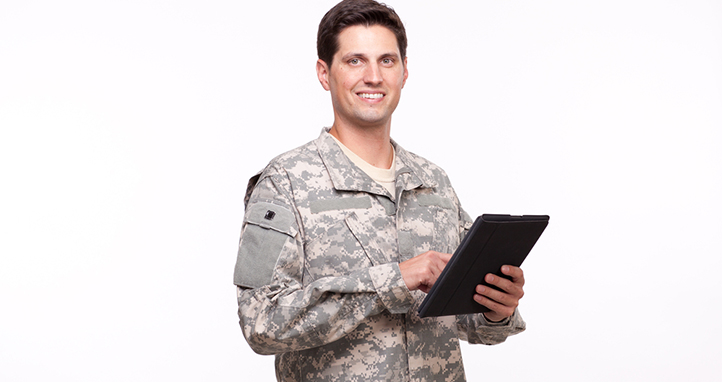 Loans for National Guard Members & Reservists
As a major benefit to military veterans or those who are active duty in a branch of the Armed Forces, VA loans provide great access to financial assistance in securing a primary place of residence. At the same time, National Guard members and reservists are able to enjoy these same mortgage benefits—with a few small exceptions. It's important to ensure you know what loans for National Guard members or Reserve members you can avail when it comes time to apply for a mortgage.
Loans Available to Guard Members & Reservists
To start, National Guard members and Reservists are not immediately eligible for VA loans, unlike Armed Forces veterans or active duty members. There is a primary service requirement of at least six years under Title 10 of the U.S. Code, at which point VA loans do become accessible. VA loan qualification also requires that National Guard or Reservist members be retired, honorably discharged, transferred to Standby Reserve after honorable service, served in active duty for more than 90 days during wartime, or were discharged from active duty for a service-related disability.
Once VA loan qualifications are met, National Guard members and Reservists are then able to buy a new home with no money down. Or, if a home is already owned, it can be refinanced up to 100% of the property value. A funding fee will, of course, be applied to the process, and will differ in rate depending on whether a down payment is provided.
In order to move forward with VA loan application once eligibility is established, the Reservist or National Guard member should contact their regional loan centers or mortgage lenders to obtain a Certificate of Eligibility (COE). Proof of valid service is required.
If one is currently working toward the six-year VA loan eligibility limit but you wish to purchase a home before that time period is up, one option is to go ahead and apply for an FHA veteran's loan. Then, once the you hit the six-year mark, simply apply for VA refinance loan. If you are already approaching your six years of service as a National Guard member or Reservist, it's time to start prepping for a VA loan application. You should be getting your credit in order and reducing debt as much as possible to easily take advantage of loans for national guard members and reservists.