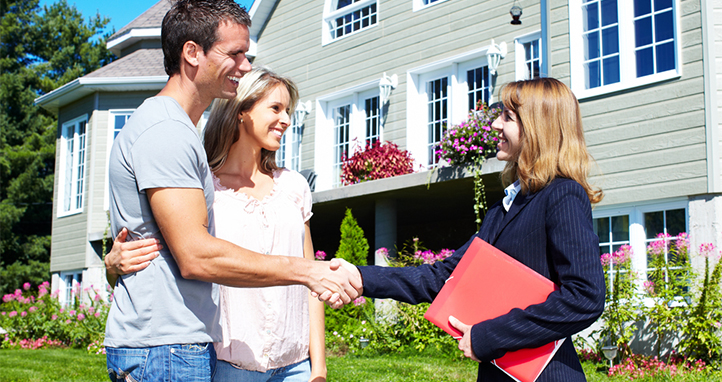 How to Find a Realtor
Having a Realtor at your side during the process of finding and buying a new home is critical. The Realtor can provide you with industry expertise, create lists of homes to visit and evaluate according to your criteria, and help you through everything from the initial offer to the final closing. But let's take a quick step back and ask: How do you find the right Realtor in the first place?
Tips to Find a Realtor
One of the easiest things you can do is to ask your local friends and family for a Realtor referral. If any of them have purchased homes before, they've likely done so with the help of a Realtor. So if they were pleased with the Realtor's performance, they should be happy to give you a particular name or real estate agency to contact.
Another simple way to find a Realtor is to stroll through the neighborhood(s) you're thinking of looking for homes in. Look for For Sale signs or Sold! signs and see what Realtors are listed there. If a particular Realtor's sign keeps popping up all around, it might be a good sign he/she is quite familiar with the area and is trusted by numerous home owners and home buyers.
You can also go online and use resources like the Find a Realtor search engine on Realtor.com. This lets you specify the exact criteria you want from a Realtor and give you a list of local option to choose from and connect with.
Once you have a list of potential Realtor, be sure to meet with at least a few before choosing one for sure. Get a sense of their approach and personalities to ensure they'll work well with you. Ask questions like, "How many homes have you sold in the past year?" Check with your state's regulatory body to make sure the Realtor is licenses, or for any existing complaints or disputes on their record. Then, once you're satisfied, begin working with the trusted Realtor of your choice!
The good thing is, if you start visiting homes with a particular Realtor and realize the partnership isn't working out or they simply aren't taking your specific needs in mind, you are fully able to walk away from the relationship at any point. Remember, the Realtor is working for you, the home buyer. Your priorities should be theirs, because they should really only be earning income if they actually help you close on a home.