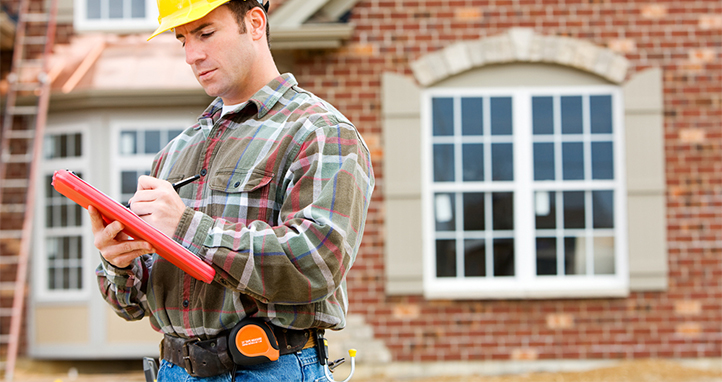 Your Home Inspection Checklist
Practically every home buyer starts hearing about the critical nature of home inspections from the instant they state their intent to start searching the real estate market. They hear it from friends, family members, their lenders, their real estate agents…all repeating how important home inspections are to the process. Why are home inspections so essential, though? And what does a good home inspection report actually disclose? How does the home buyer know if the home inspection was done properly or if major issues were overlooked that will cost them more down the road?
The actual home inspection process can vary greatly dependent on your city, state, and county. The purpose of a home inspection checklist is to give the real estate agent and/or home purchaser the chance to detect major flaws or deficiencies in the home being sold—and thus the chance to have those problems either fixed by the current seller or to use these defects as a negotiation point when it comes time to close the deal.
A thorough home inspection will begin by taking into account the area in which the property is located, comparing nearby house values, general upkeep, modification documents, and more. The home inspector then studies the house exterior, noting elements of the roof, wall, gutter work, siding, as well as the grade and slope of the lawn, drive, and walkways. Once moved to the interior, the inspection will go through each area of the house, from the basement to the attic, checking appliances, utility systems, walls, ceilings, and more. No area should be overlooked. No door should be left unopened.
Recognize that many home inspectors do not search for items such as asbestos, rodent infestations, mold and mildew, radon, lead, and methane. These issues require special licensing and certification in order to be professionally addressed.
A good home inspection checklist will cover:
Structural elements
Exterior evaluations
Roof and attic
Plumbing
Appliances and components
Garage functionality
Electrical systems
Once a home inspection report is provided, be sure to review your home inspection checklist and identify items the seller should fix or make a concession for in the home pricing. Determine what fixes are absolutely essential to the deal, and which ones might be considered deal-breakers if the seller is not willing to address them.